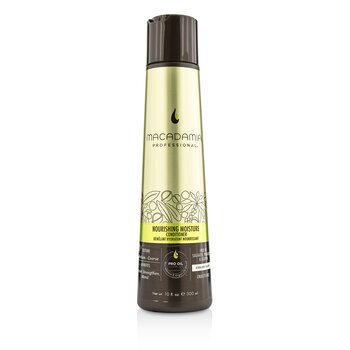 Macadamia Natural Oil Professional Nourishing Moisture Conditioner 300ml/10oz
Avaliação:
A moisturizing & repairing conditioner
Contains an exclusive Pro Oil Complex of macadamia & argan oils
Delivers moisture, strength & damage repair
Blended with avocado & hazelnut oils to provide anti-aging benefits
Loaded with Vitamins A, C & E for hydrating & replenishing properties
Hair appears softer, smoother & healthier looking
Ideal for medium to coarse hair textures
Free of sulfates, gluten & parabens
R$
177
Frete Grátis, Incluindo taxas

Adicionar ao Carrinho
Garantia de produtos 100% GENUÍNOS
FRETE GRÁTIS por Envio Registrado com rastreamento. Entregas para o Brasil normalmente levam de 7-14 dias. Por favor, note que o tempo de desembaraço aduaneiro.

Normalmente leva 1-2 semanas para a Alfândega Brasileira inspecionar e liberar pacotes de seus escritórios. Algumas vezes isso pode demorar mais se houver muitos pacotes na fila.

Se houver taxas de imposto de importação para seu pedido, nós reembolsaremos as taxas para você. Não há custo extra para você.


Garantia de 30 dias ou dinheiro de volta. Se houver qualquer problema com os produtos, por favor, nos encaminhe um e-mail e nós iremos providenciar uma solução para você, nós garantimos.
Nós usamos o PayPal para processar os pagamento de forma segura, incluindo os pagamentos com cartão de crédito.

Sua compra é protegida pela garantia de compra do Paypal. Se você não receber os produtos que pediu, você pode solicitar seu dinheiro de volta.
Esse condicionador é perfeito para hidratar, deixar os cabelos bem macios, sedosos e radiantes. Dou NOTA 5!