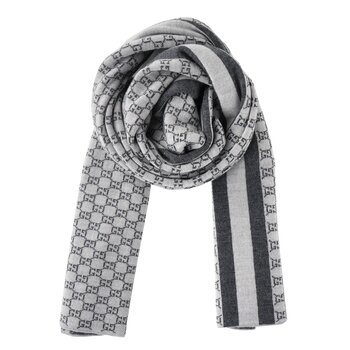 Gucci Wool Web Stripe GG Guccissima Scarf 438253 Grey
'* Product Description
* Parallel Import
* Colour : Grey
*Material : 100% Wool
* Dimensions: 200*30 cm (L*W)
'-GG Monogram
- Made in Italy * Reminder:
The size of the product is measured manually, and the error of 1-3 cm is within the normal range and should not be regarded as a quality problem
*Color deviation may occur between the picture and the actual product
Care label: Keep in room temperature, Do not expose to sunlight, Dry Clean Only With Professional
Materials and Care
- products are made with carefully selected materials. Please handle with care for longer product life.
- Protect from direct light, heat and rain.
R$
1,424
Frete Grátis, Incluindo taxas

Adicionar ao Carrinho
Garantia de produtos 100% GENUÍNOS
FRETE GRÁTIS por Envio Registrado com rastreamento. Entregas para o Brasil normalmente levam de 7-14 dias. Por favor, note que o tempo de desembaraço aduaneiro.

Normalmente leva 1-2 semanas para a Alfândega Brasileira inspecionar e liberar pacotes de seus escritórios. Algumas vezes isso pode demorar mais se houver muitos pacotes na fila.



Garantia de 30 dias ou dinheiro de volta. Se houver qualquer problema com os produtos, por favor, nos encaminhe um e-mail e nós iremos providenciar uma solução para você, nós garantimos.
| | |
| --- | --- |
| Código de Barras / UPC/UPC | 33260833871 |
| Categoria | Mart |
| Marca | Gucci |
| Linha do Produto | |
| Tamanho | Grey |
Nós usamos o PayPal para processar os pagamento de forma segura, incluindo os pagamentos com cartão de crédito.

Sua compra é protegida pela garantia de compra do Paypal. Se você não receber os produtos que pediu, você pode solicitar seu dinheiro de volta.
Atualmente não há avaliações. Seja o primeiro a avaliar este produto!
Me avisar por e-mail quando estiver disponível